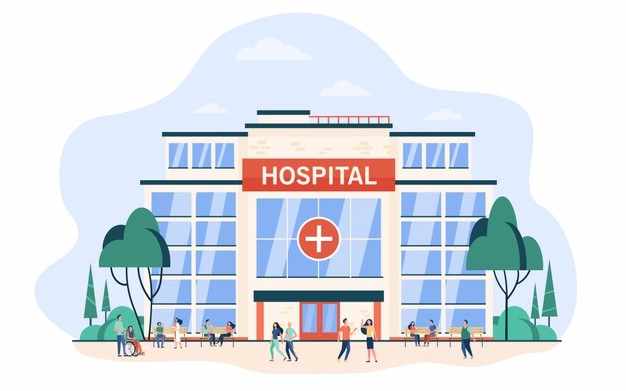 Hospital Management Advance Software (HMAS)
Patient Information System software designed to use in Hospitals, Medical Centres, Health Clinics, and Medial Institutes to make the process of keeping patients all the related information easier & more accessible. It is designed to use by personnel of management to easily keep update all the details of every admitted patient and enables to track & coordinate patients from admission till their discharge. Doctors & other taking care members can also easily access to check the status of patients under the charge of their treatment.
Key Features of Patient Information System
Overall Patients Record Keeping
Automatic Operating at Reception
Consultancy Reasons or Diseases to be Diagnosed
Appointment Details with Doctor to be Consulted
Previously Consulted Doctors & Treatment Records
Patient's Entire Visits & Appointments History
Subsequent Visits & Appointments with Doctors
Patient's Entire Bodily Details including Age, Sex, Blood Group etc.
Comprehensive Patient Billing Information
Reporting Generation of Patients Record on Monthly, Weekly & Daily basis.
Benefits of Using Patient Information System
A Centralized Patients record system
Accessible with Doctors & other Staff Members of the Hospital
Easy & Customizable Data Entry forms
Helps to run entire Hospital's functions smoothly
Provides an Edge with the Medical Transcription
User Friendly System
The use and installation of a Patient Information System facilitate and improve the process of patient care via the generation of electronic health records. It helps to manage information from all healthcare-related activities such as planning, coordination, monitoring, and decision making for management of the hospitals. Main objectives of implementation is to improve the availability of patient records by making information accessible for their treatment & care, to reduce diagnostic information wait time, like lab & clinical test results and to improve patient administration procedures. Lack of use of proper Patient Information System can deal with the problems like a paper-based traditional information systems are easily misplaced or exchanged and can cause serious complications, such as the need for repeated diagnostic tests, delays in treatment & care, other legal issues and delay in patient discharge procedures.
Feature:
Complete and automatic operating of reception
Total Patients records
Reason for Consultancy (Diseases)
Previous Medicines records
Previous Doctor consulted
Doctor to be consulted
Appointment time
Next visit and appointment
Patient Visit History
Complete Patient Billing Information
Reporting/Export (By Weekly, By Monthly, By Male, By Female etc.....)
Call To Action
We are just a call away!!